"At Crane Song Photography, we believe that every person has a story to tell and it's our job to help you tell it."
— Hildi Todrin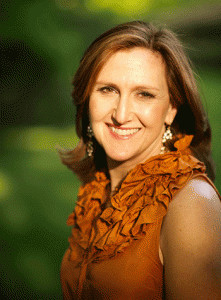 Crane Song Photography is a Boutique Studio
We focus on you, our client, to ensure that your photographic experience from first contact to final product presentation is as stress-free and enjoyable as possible.
Whether you're planning a family portrait, high school senior session, business headshot, Bar or Bat Mitzvah, or other special event, we can help you capture the emotion, the laughter and the memories. As the parents of a special needs child, we have extensive experience and sensitivity photographing typical and special needs individuals.
Our studio name was inspired by the crane, a majestic and beautiful bird that lives up to 80 years and mates for life. The crane is a powerful symbol of tradition, family and memories.
Understanding each family member's needs. We spend time getting to know your family and plan your session together at your pre-consultation so you know what to expect and can share what you are looking for from your session.
Creating a comfortable experience. We're very observant and sensitive to family dynamics. Our goal is to make every family member feel comfortable during your session.
Hildi Todrin is the President and primary photographer, assisted by her husband, David. Hildi takes the time to really understand each person and his or her sensitivities, comfort zones and preferences. As parents of a special needs daughter, Hildi and David bring an intuitive understanding of the unique needs of each individual they photograph.
The results are incredible photographs that capture the personality of each individual, while making the process smooth and stress-free.
Interests, Passions and Other Pursuits
Here are a few things that make us happy -
Family time with Maya
Our yellow lab, Posie
Tennis
Multi-layer pinball games
Harney's Tea, especially Paris & Hot Cinnamon
NY Rangers (ask me how I got a recent Ranger's Playoff puck)
NY Yankees
Hildi's scratch brownies (a family favorite!)
Red Wine, especially Malbec
Cinnamon Red Hots
Sand between my toes
We also enjoy -

Jigsaw puzzles - even the ones with lots of teeny tiny pieces!
Walt Disney World
Good dark chocolate. This bears repeating! Good dark chocolate. David makes it clear that this is an important food group!
Okay, so a couple of photography related things make us happy too...
Newly received, bright gold and black Nikon boxes
OK, Profoto boxes too!